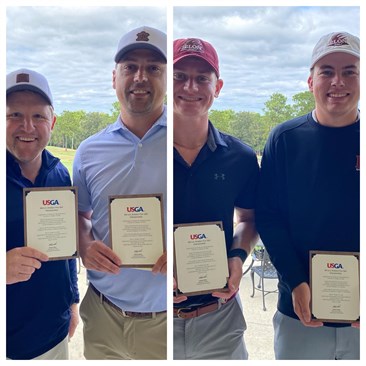 LEXINGTON, S.C. (August 24, 2022) -- Final results from U.S. Amateur Four-Ball Qualifying at the Country Club of Lexington, S.C. on Monday, October 3, 2022 (6,654 yards, par 72).
Two qualifying sides and two alternate sides were available at this qualifying site.
The side of John Eades of Charlotte, N.C. and Matt Schall of Matthews, N.C. won medalist honors with a round of ten-under-par 62. Matthew Doyle of Summerville, S.C. and Garrett Risner of Holly Springs, N.C. claimed the second qualifying spot wi...
Read Post »