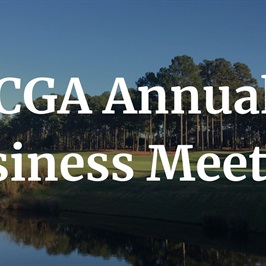 SOUTHERN PINES, N.C. (February 17, 2021) -- The CGA Annual Business Meeting is scheduled for 4:00 pm on February 25, 2021 at Knollwood Hall at Pine Needles Resort, adjacent to the CGA Golf House.

Being sensitive to COVID-19, we can only have a limited number of people, so if you want to attend please call our office and we will let you know if space is available. This will allow us to meet our bylaws obligations while conducting a successful meeting.

We look forward to seeing everyone at next year...
Read Post »