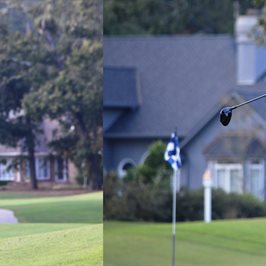 Second Round Leaders: Davis Womble (L) and Dan Walters (R)
WILMINGTON, N.C. (October 5, 2019) Second round results of the 24th North Carolina Four-Ball Championship at the Country Club of Landfall (Dye Course) in Wilmington, N.C. on Saturday, October 5, 2019.
Related: Championship Web Site | Starting Times | Scoring | History
First round leaders, Davis Womble and Dan Walters of Winston-Salem, N.C. look to go wire to wire and win N.C. Four-Ball Championship on Sunday. After an opening round score of 9-under-par, 63, the duo battled cool...
Read Post »