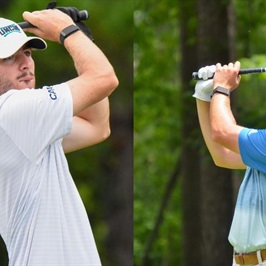 HOLLY SPRINGS, N.C. (July 30, 2020) -- Stroke Play Qualifying Round 2 results of the 11th North Carolina Amateur Match Play Championship at The Club at 12 Oaks in Holly Springs, N.C. on July 30, 2020. (7,093 yards, par 36-36--72)
The CGA will be conducting this championship under the new COVID-19 Tournament Protocols. Learn more here.
Related: Championship Web Site | Full Field | Starting Times | Scoring | History l Photos
Patrick Stepheson of Four Oaks, N.C. and Austin Bonfiglio of Holly...
Read Post »