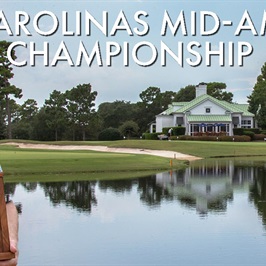 SOUTHERN PINES, N.C. (April 2, 2019) -- The Carolinas Golf Association will conduct the 39th Carolinas Mid-Amateur Championship at The Reserve Club in Pawleys Island, S.C. from April 5-7. The last time this event was held at The Reserve Club, Matthew Crenshaw of Burlington, N.C. won the championship by four shots. Crenshaw is back in the field this year with hopes to reclaim the title.
Related: Championship Web Site | Full Field of Players | Starting Times | Scoring | History
The Carolinas Mid-Amateur C...
Read Post »