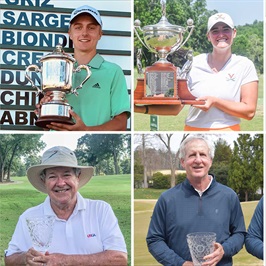 SOUTHERN PINES, N.C. (January 11, 2019) -- The Carolinas have a lot to be proud of in 2018. Several Carolinas Golf Association (CGA) members made a splash both on the local level and on the national and international stages.
Related: Past Champions
The CGA is proud to announce the 2018 recipients of the Richard S. Tufts Players of the Year Awards:
Junior Girls'
Katherine Schuster - Kill Devil Hills, N.C.

Junior Boys'
Jonathan Griz - Hilton Head...
Read Post »