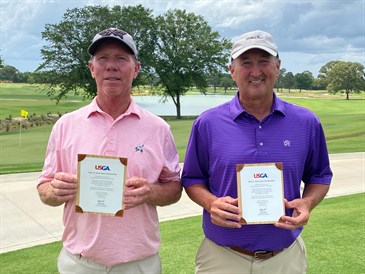 SUMTER, S.C. (May 23, 2022) -- Final results from U.S. Senior Open Sectional Qualifying at the Quixote Club in Sumter, S.C. on Monday, May 23, 2022. (6,833 yards, par 35-35--70).
Two qualifying spots and two alternate spots were available at this qualifying site.
Gustav Ulrich of Whispering Pines, N.C. won medalist honors with a round of four-under-par 66. Todd White of Spartanburg, S.C. shot one-under-par 69 to claim the second and final qualifying position. Brad Jones of Augusta, GA and Scott Roberts of Lancaster, S.C. e...
Read Post »