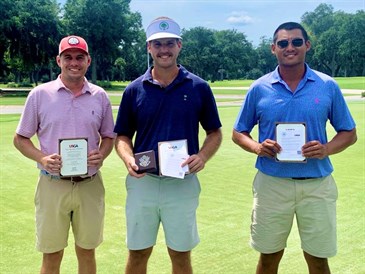 ST HELENA ISLAND, S.C. (August 15, 2022) -- Final results from U.S. Mid-Amateur Qualifying at Dataw Island Club in St Helena Island, S.C. on Monday, August 15, 2022 (6,787 yards, par 72).
Three qualifying spots and two alternate spots were available at this qualifying site.
Weston Bell of Piedmont, S.C. won medalist honors with a round of six-under-par 66. Jon Weiss Jr. of Florence, S.C. finished at five-under-par 67. Osborn Theam of Jacksonville, FL shot four-under-par 68. Five players finished at one-under-par 71 and hea...
Read Post »