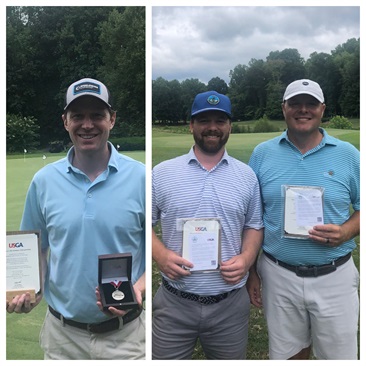 MEBANE, N.C. (August 16, 2022) -- Final results from U.S. Mid-Amateur Qualifying at Mill Creek Golf Club in Mebane, N.C. on Tuesday, August 16, 2022 (6,951 yards, par 72).
Three qualifying spots and two alternate spots were available at this qualifying site.
Tim Dillon of Charlotte, N.C. won medalist honors with a round of four-under-par 68. Three players ended the day tied at three-under-par 69 and needed a playoff to determine their finishing position. Wade Boteler of Burlington, N.C. and Chris Cassetta of High Point, N....
Read Post »