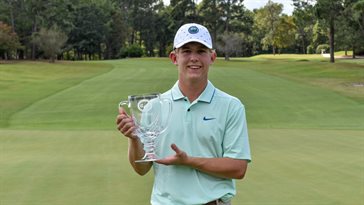 CAMDEN, S.C. (September 18, 2022) -- Final results of the 10th Creed Junior Boys Invitational at Camden Country Club in Camden, S.C. on September 18, 2022. The field competed at 6,403 yards (par 35-35--70).

Related: Championship Website | Full Field of Players | Scoring | History
The 10th Jimmy Creed Junior Boys Invitational, hosted by Camden Country Club, has come and gone, and a new champion has been crowned. High school senior Kyle Haas, from Winston-Salem, N.C., put together a masterful thr...
Read Post »