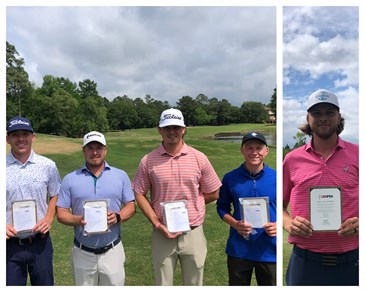 WALLACE, N.C. (May 12, 2022) -- Final results from U.S. Open Local Qualifying at River Landing Country Club's River Course in Wallace, N.C. on Thursday, Monday, May 12, 2022. (6,911 yards, par 36-36--72).
Five qualifying spots and two alternate spots were available at this qualifying site.
Joshua Rackley of Wilmington, N.C. earned medalist honors with a round of five-under-par 67. Thomas Bass of Wilmington, N.C. shot four-under-par 68, and Ryan Jahr of Ocean Isle Beach and Holden Strickland of Littleton, N.C. shot three-under-...
Read Post »