Ams Lead 3-1 after Day 1 at Tar Heel Cup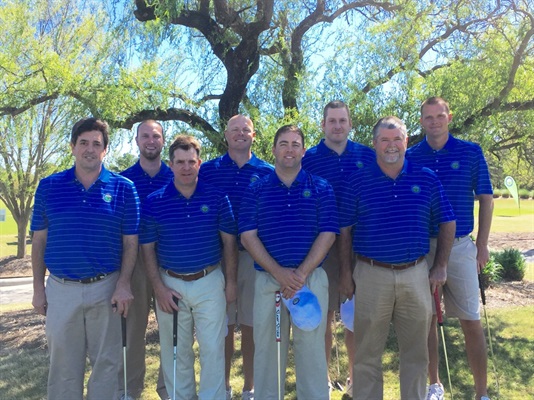 WALLCE, NC – Day 1 results of the 22nd Tar Heel Cup Matches hosted by River Landing in Wallace, NC on Monday, April 4, 2016 (6940 yards, par 72).
Eight North Carolina amateur golfers are squaring off against eight North Carolina PGA Professionals in the 22nd Tar Heel Cup Matches. The two day match play event began on Monday at River Landing on the River Course.
The amateur team took a 3-1 lead after day 1 four-ball matches.

The amateur team retained the cup in 2015 at River Landing by tying the Carolinas PGA (CPGA) Professionals 6-6. The CPGA Professionals lead the all-time record at 13-5-3.
This event is jointly conducted by the Carolinas Golf Association and the Carolinas PGA Section.

The first round of the competition consisted of Four-Ball Matches, with each match worth one point of the final total. Below are the results for the Four-Ball format:

Match 1: (Amateurs) Britt, Sherrill / Price, Parks def. (Professionals) Faidley, John / Joyce, Brian, 2 and 1
Match 2: (Professionals) Collins, Zac / Nazareth, Savio def. (Amateurs) Cassetta, Chris / Harvey, Scott, 4 and 3
Match 3: (Amateurs) Grisette, Uly / Neveu, Daniel def. (Professionals) Linville, Robert / Haarlow, Chris, 5 and 5
Match 4: (Amateurs) Jackson, Jonathan / Tereshko, Justin def. (Professionals) Camplin, Todd / Schneider, Cory, 2 and 1
The second round on Tuesday, April 5th will be singles matches worth one point. The first team to reach 6 ½ Points will be awarded the cup. The Amateurs retain the cup for another year if the events ends in a tie.
Singles Matches for Tuesday's round can be found here: https://www.ghintpp.com/carolinasgolf/TPPOnlineScoring/Pairings.aspx?id=2034