Michael Dann Laid to Rest Today in Jackson Springs
Dear Friends:

Michael Dann was laid to rest this afternoon at the Jackson Springs Presbyterian Church in Jackson Springs, NC. The Dann family and the CGA thank you for the many notes and thoughts during this difficult time.

Below is the obituary from The Pilot newspaper.
---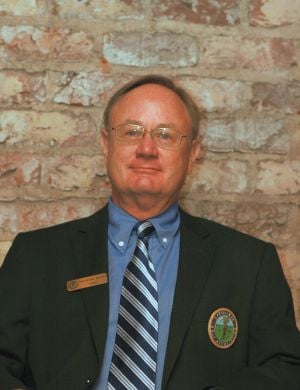 Michael Harley Dann, 65, died Tuesday, July 15, 2014, at his home in Seven Lakes.

A funeral Service will be conducted at 2 p.m. Sunday, July 20, at Jackson Springs Presbyterian Church, with the Rev. Elizabeth Forester officiating. Burial will follow at Jackson Springs Cemetery.

He was born in Detroit on May 3, 1949, the son of Marshall W. and Carol M. (nee Tiedeman) Dann, and moved to Glenview, Ill., when he was 11.

He graduated from Loyola Academy Jesuit College Preparatory School in Wilmette, where he was active on the golf team. He earned his bachelor's and master's degrees in journalism from the University of Illinois, Urbana, where he played on the golf team, and was a reporter and then editor of the journalism newspaper.

He is survived by his wife of 30 years, Dianne (nee Boutwell); children Gregory, Megan and Kevin; sisters Barbara (Kim) Chapman, Patricia (George) Kichinko, Margaret (Steve) Mitchell and Maja (Urs) Freiburghaus; nieces and nephews Nate Chapman, Maja (Jon) McKnight, and Graeme Chapman; Carol, Andrea, and Kristen Kichinko; Sarah and Grant Mitchell; and Marc and Corina Freiburghaus; and great-niece and nephew Julie and Jackson McKnight.

The family will receive friends at Boles Funeral Home of Seven Lakes from 6-8 p.m. Saturday, July 19.
Donations may be made in Michael's memory to the Carolinas Golf Association, P.O. Box 319 West End, NC 27376 to support Carolinas Golf House, the new headquarters and museum for the CGA, with whom Michael worked for 22 years.

Online condolences may be left at www.bolesfuneralhome.com.

Boles Funeral Home of Seven Lakes is serving the family.