357 Golf Rounds Posted in 365 Days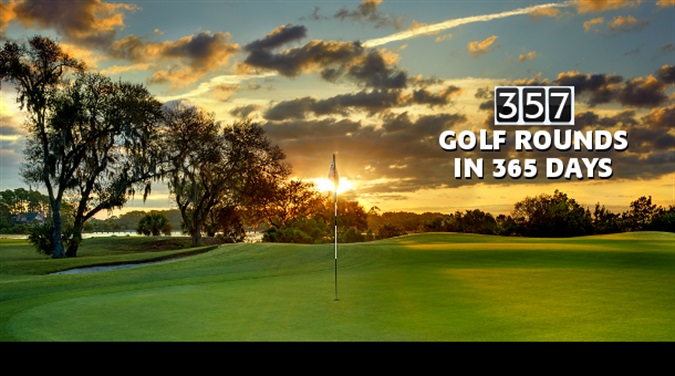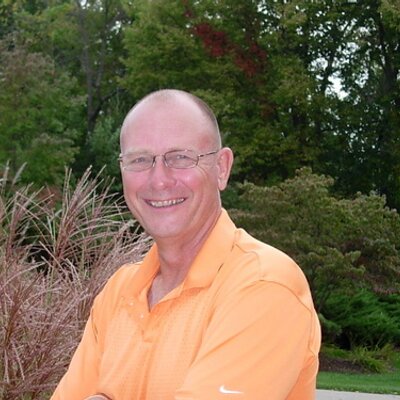 Jim Ludden
SOUTHERN PINES, N.C. (January 11, 2016) -- Forty-one golfers in the Carolinas posted at least 250 scores during 2015. The top score posters are listed below. We caught up with a few of them to find out how they manage to play so many rounds of golf.
Jim Ludden, a member of Belfair Golf Club in Bluffton, S.C. led the way for all CGA members with 357 scores posted. Mr. Ludden has been retired for the past six years. He made a deal with his wife, Laurel (a former golfer at Nebraska), that while she is still working he would take care of the cooking, laundry, shopping, etc. Each weekday after his wife leaves for work, the 61-year-old Ludden does house chores until 10am when he takes the short drive from their house at Belfair to the golf course. He tees off between 10 and 1pm, then comes home to get dinner going and a glass of wine ready for his wife. During daylight savings time they might play 18 holes together after work once or twice a week. On the weekends, they play 36 holes together.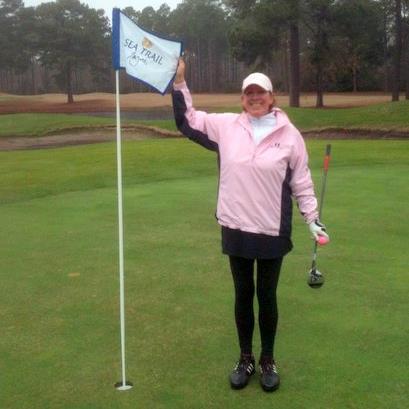 Mo Spada
Mo Spada, of Sea Trail Golf Association in Sunset Beach, N.C., posted 275 scores in 2015, the most among female Carolinians. This year the 60-year-old Spada repeated as Sea Trail Ladies Club Champion. A retired librarian/teacher from NY, she and her husband, Rick, live on the Maples Course at Sea Trail. Rick posted 208 scores last year. They love the lasting friendships they have made with other golfers on the course.
Mary Jane Knight, from Belfair Golf Club, tied with for the second-most scores posted among female members. The 64-year-old Knight was able to post 243 scores without playing more than 18 holes in a day. The retired Knight enjoys playing early in the day, leaving time for errands in the afternoon. The majority of her rounds are played at her home course, but as a member of the Lowcountry Women's Golf Association, she participates in events at other area courses. Also posting 243 scores in 2015 was Jayne Becker of Midland Valley Country Club in Graniteville, S.C. The 66-year-old retiree walks the golf course at least five times a week.
While they spend a lot of time on the golf course, these CGA members also find time to give back to their communities. Mary Jane Knight volunteers with Palmetto Animal League, a local shelter. Jayne Becker volunteers at Hospice three times weekly and sings in her church choir.
Not sure how many rounds you posted in 2015? Using the GHIN system, you can view the number of scores from the last 12 months in the 'Stats' portion of the mobile app and the 'Find a Round' area of eGolfer.
Are these CGA members golf-addicts? Mr. Ludden gives a good summary of his passion for the game, "If I'm not golfing then I'm thinking about my swing." After Mo Spada answers our questions, she signed off by saying, "Off to play 9!"
2015's Top Male Score Posters in the Carolinas
| | | |
| --- | --- | --- |
| NAME | ROUNDS | CLUB NAME |
| JIM LUDDEN | 357 | BELFAIR GOLF CLUB |
| ROB SHELDON | 341 | FOXFIRE RESORT & GOLF |
| JERRY BERNDT | 335 | DOLPHIN HEAD GOLF CLUB |
| TOM O'HALLORAN | 333 | GOLF CLUB AT WESCOTT PLTN |
| BRIAN KENNERLY | 331 | COUNTRY CLUB OF SALISBURY |
| BEN SHOAF | 326 | CC OF SPARTANBURG/BURLINGAME CC |
| JOE CARTER | 311 | DEERCROFT GOLF CLUB |
| DAVID PETERS | 302 | BELFAIR GOLF CLUB |
| SCOTT BERRY | 302 | CHAPEL RIDGE GOLF CLUB |
2015's Top Female Score Posters in the Carolinas
| | | |
| --- | --- | --- |
| NAME | ROUNDS | CLUB NAME |
| MO SPADA | 275 | SEA TRAIL GOLF ASSOCIATION |
| MARY KNIGHT | 243 | BELFAIR GOLF CLUB |
| JAYNE BECKER | 243 | MIDLAND VALLEY COUNTRY CLUB |
| WANDA ELMORE | 234 | DATAW ISLAND CLUB |
| CLAUDIA PETERS | 231 | BELFAIR GOLF CLUB |
| DEBBIE WEBB | 217 | BERKELEY HALL CLUB |
| BUD HUBER | 216 | DATAW ISLAND CLUB |
| LYNN MCQUAY | 211 | BERKELEY HALL CLUB |
| CARRIE DILLARD | 207 | RESERVE CLUB AT WOODSIDE PLTN. |
| WENDY DUNNAN | 207 | YEAMANS HALL CLUB |