The CGA is Hiring: Director of Communications & Marketing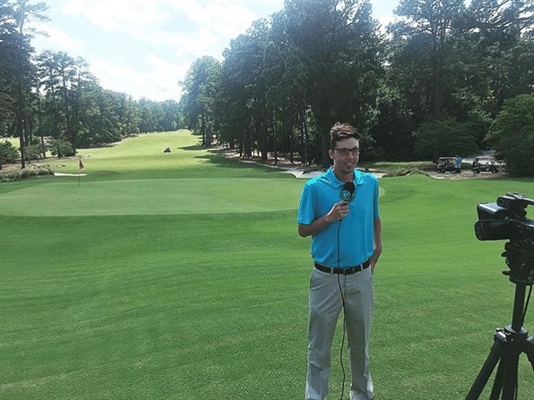 Travel the golf courses of the Carolinas to report on CGA events!

SOUTHERN PINES, N.C. (May 9, 2018) -- Do you enjoy telling a brand's story? Do you have a knack for writing blogs, taking photos, and editing videos? Are the terms Instagram story, GIF, and HTML script in your vocabulary? Oh, and do you have a passion for golf?
Well, the Carolinas Golf Association (CGA) has a position for you! The CGA is seeking a qualified candidate to join the team as Director of Communications & Marketing. In addition to providing on-site media coverage of CGA tournaments, this role manages multiple social media accounts and serves as executive publisher of Carolinas Golf magazine. Check out the full job description by clicking the link below.
JOB SUMMARY
The CGA's Director of Communications & Marketing is responsible for the Association's communications, including press releases, web content publication, social media, marketing e-blasts, graphic design, photography and video production/editing, and serves as Executive Publisher of Carolinas Golf magazine. The position also develops the Association's marketing, sponsorship, and advertising plans.
Based out of Carolinas Golf House in Southern Pines, N.C.
Reports to the Executive Director.

View the complete job description

The position will remain open until filled.
##30##