CGA Updates Carolinas Junior Ranking System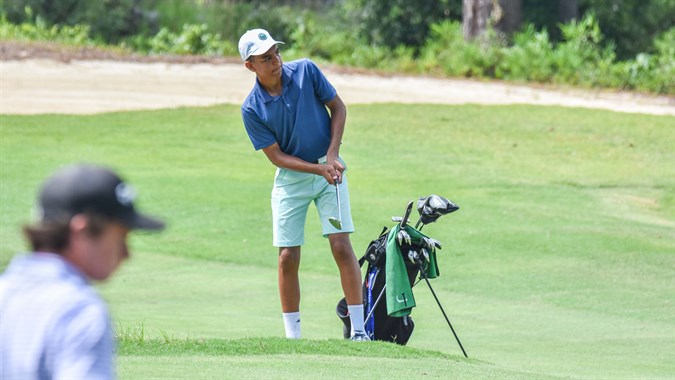 SOUTHERN PINES, N.C. — The Carolinas Golf Association (CGA) is pleased to announce a substantial update to the Carolinas Junior Boys' and Girls' Ranking Systems.
In the past, rankings for both South Carolina and North Carolina golfers were determined separately. With the updated rankings system, the two programs have now merged into an easier-to-understand format.
The ranking system will also be able to incorporate a much wider array of junior tournaments and include an important metric, scoring differential, to calculate junior golfer rankings.
"We're really excited about the new Carolinas Junior Rankings System and what that will mean for our golfers and tournaments," said CGA Director of Junior Development, Jason Cox. "There wasn't anything wrong with the old system, but the new format will only improve the way rankings are calculated."
Before the change, the CGA was limited in the tournaments that they were able to use for calculating junior golfer rankings. Instead of rankings being based on only a limited amount of tournaments, they'll now be able to include over 350 regional and national events when calculating rank.
Any junior event conducted in North Carolina and all adjacent states including South Carolina, Georgia, Tennessee and Virginia along with pre-set national junior and amateur events will now be included in the calculation of rankings.
For a national event outside of the area listed above, the host organization must request that their event be used and each player must be offered travel expense assistance. If approved, the event results must be submitted to CGA/TYGA within 4 days of the end of the tournament.
"It's great to have all these junior programs working together to create a more extensive ranking system," said Junior Championship Tournament Manager, Chris Wolff. "It's another great way that our associations are collaborating to create a better experience for our junior golfers and their families."
Each player who finishes a CGA-ranked event will earn points towards their Carolinas Junior Ranking. Each player's total points earned will account for 49% of their rank and tournament scoring differential will account for 51% to determine their overall rank.
Points are awarded in reverse order based on the size of the field. Overall winner also receives 5 extra points for winning.
Example: It there are 10 players in an event
1st place 10 + 5 = 15 points
2nd place 9 points
3rd place 8 points
4th place 7 points
5th place 6 points
6th place 5 points
7th place 4 points
8th place 3 points
9th place 2 points
10th place 1 point
The Carolinas Junior Rankings will be updated monthly. For more information, visit www.carolinasgolf.org/juniorrankingsfaqs or contact Jason Cox at jason.cox@carolinasgolf.org.
About the Carolinas Golf Association (CGA)
The CGA is a 501(c)(3) not-for-profit educational organization that was founded in 1909 to promote and to protect the game of golf in the Carolinas by providing competitions, education, support and benefits to golf clubs and golfers. The CGA is the second largest golf association in the country with over 700 member clubs represented by nearly 150,000 individuals.
The CGA annually conducts 48 championships and five team match competitions for men, women, juniors, and seniors. It also runs over 150 One-Day (net and gross) events as well as qualifying for USGA national championships. The CGA serves golf in the Carolinas with numerous programs such as: the USGA Handicap System; tournament management software and support; course measuring and course/slope ratings; agronomy consultation; answers about the Rules of Golf, Rules of Amateur Status, and Handicapping; Carolinas Golf Magazine; Interclub series; Tarheel Youth Golf Association; Carolinas Golf Hall of Fame; expense assistance for USGA Junior and Girls' Junior qualifiers from the Carolinas; and the Carolinas Golf Foundation (CGF). The CGF has distributed nearly $2,000,000 since 1977 to benefit Carolinas' golf initiatives including junior and women's programs.
For more information about the CGA, visit our website.
--30—
For more information contact:
Jason Cox, Director of Youth Development
Phone: 910-673-1000
E-mail: jason.cox@carolinasgolf.org

Carolinas Golf Association:
140 Ridge Road
Southern Pines, NC 28387
Web Site: www.carolinasgolf.org