CGA Adds a New Staff Member to the Team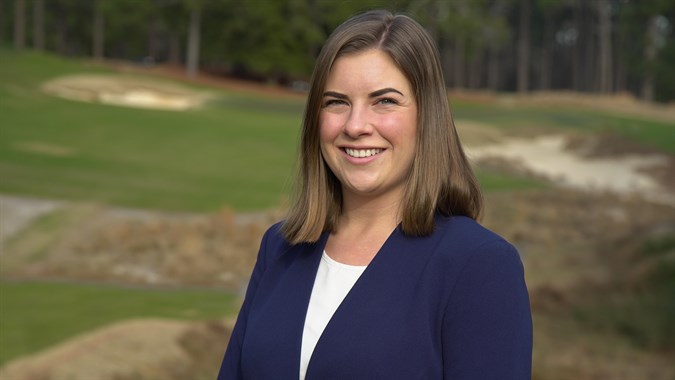 SOUTHERN PINES, N.C. (January 10, 2020) -- The Carolinas Golf Association (CGA) is proud to announce the hiring of Madison Balfe as the Communications Manager. In her role, Balfe will be responsible for the communications efforts of the CGA, serving as the primary point of contact for tournament media relations. She spent her last summer with the CGA as a Communications Intern and has come back in the new year to start her career with us.
"From the day Madison began her internship with the CGA, we knew we had a truly valuable asset," said Jackson Sveen, CGA Director of Communications and Marketing. "Coming on to our full-time staff will be a major boon to our communication efforts at the CGA."
Balfe is from a town Northeast of Atlanta called Lawrenceville, Georgia. She didn't pick up golf until late in her high school career, but since her first day out on the course she fell in love with the game.
Balfe attended the University of Georgia and received her B.A. in Journalism with a Communication Studies minor. In the summer of 2019, she decided to combine her passions for journalism and golf by taking an internship with the Carolinas Golf Association as a Communications Intern. After her internship, the Carolinas Sandhills and the CGA captured her heart and she decided to start her career by joining the CGA staff as the Communications Manager in January 2020.
"I am grateful and proud to be working with the Carolinas Golf Association to help grow the game," said Balfe. "I am eager to get started and promote all of the incredible work that is happening at the CGA."
Balfe resides in Southern Pines, N.C. and spends her time outside of work enjoying live music, improving her golf game and cheering on the Georgia Bulldawgs.