Cress Maintains Lead After Round 2 of the NC Amateur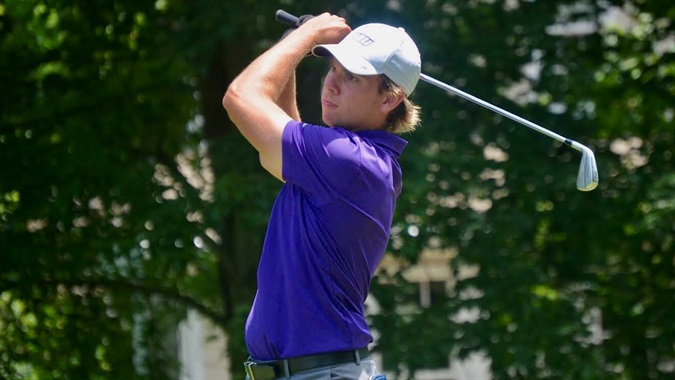 Editor's Note: Due to a weather delay, a small number of groups were unable to finish their second round as planned on Friday, June 19. Round 2 will resume Saturday morning at 7:30 a.m. After the conclusion of Round 2, the field will be cut to the low 50 scores and ties and the field will be repaired for Round 3.
RALEIGH, N.C. (June 19, 2020) -- The results from the second round of the 60th North Carolina Amateur Championship at North Ridge Country Club's Lake Course in Raleigh, N.C. on Friday, June 19, 2020. (6,880 yards, par 36-34--70)


The CGA will be conducting this championship under the new COVID-19 Tournament Protocols. Learn more here.


Related: Championship Web Site | Full Field | Starting Times | Scoring l Photos l History
Walker Cress of Concord, N.C. finishes with the lead for the second day in a row after the conclusion of his second round of the North Carolina Amateur Championship. Cress put up a strong 2-under-par, 68 to put him at 8-under-par, 132 total.
"It feels good. Today played a lot tougher. The wind was blowing, they had some tough pins for sure," Cress said.
Cress fortunately finished his round before the rain delay at 5:00 p.m. Playing resumed at 7:25 p.m. but not all groups were able to finish their second round on Friday evening.
"I just tried to not think about where I stood, or trying to catch someone else, that helped me stay calm," Cress said.
While at James Madison University, Cress was second team All-CAA, and as a junior played in 27 rounds across nine events. He posted the third-lowest scoring average for the Dukes and also carded 10 rounds of par-or-better, which is the third-most of any James Madison player.
Cress takes a commanding four-shot lead over his nearest competitors heading into Round 3. Patrick Stephenson of Four Oaks, N.C., sits alone in second place at 4-under-par, 136 total. Stephenson finished in second place at last week's Carolinian Amateur.
Our reigning N.C. Junior Player of the Year, Nicholas Mathews of Mebane, N.C. sits alone in third place at 3-under-par, 135 total for the first two rounds of play.
North Ridge Country Club member and four-time N.C. Amateur champion, Paul Simson of Raleigh, N.C., finishes within striking distance despite the rain delay that resulted in him finishing with five pars to end the day at even par, 140 total.
"Fortunately, I was able to make five pars. A couple of them I only hit two greens in regulation, so some pretty good chipping and some pretty good putting," Simson said. "A lot of good things were happening today. I was putting the ball well, hitting good iron shots, keeping it in the fairway and made a lot of putts today."
The North Carolina Amateur Championship began in 1961 and is the state championship for men ages 13 and over. This championship is conducted at 72 holes of stroke play. After 36 holes, the field is cut to the low 50 scores and ties for the final two rounds. Entry is open to any male amateur golfer who is a legal resident of North Carolina, is a member in good standing of a club which is a member of the Carolinas Golf Association and has an active GHIN® USGA Handicap Index® that does not exceed 7.4. Players may attempt to qualify at any location in the state.
60th North Carolina Amateur Championship
North Ridge Country Club (Lakes), Raleigh, N.C.
Second Round Preliminary Results
About the Carolinas Golf Association (CGA)
The CGA is a 501(c)(3) not-for-profit educational organization that was founded in 1909 to promote and to protect the game of golf in the Carolinas by providing competitions, education, support and benefits to golf clubs and golfers. The CGA is the second largest golf association in the country with over 700 member clubs represented by nearly 150,000 individuals.
The CGA annually conducts 48 championships and five team match competitions for men, women, juniors, and seniors. It also runs over 150 One-Day (net and gross) events as well as qualifying for USGA national championships. The CGA serves golf in the Carolinas with numerous programs such as: the USGA Handicap System; tournament management software and support; course measuring and course/slope ratings; agronomy consultation; answers about the Rules of Golf, Rules of Amateur Status, and Handicapping; Carolinas Golf Magazine; Interclub series; Tarheel Youth Golf Association; Carolinas Golf Hall of Fame; expense assistance for USGA Junior and Girls' Junior qualifiers from the Carolinas; and the Carolinas Golf Foundation (CGF). The CGF has distributed nearly $2,000,000 since 1977 to benefit Carolinas' golf initiatives including junior and women's programs.
For more information about the CGA, visit our website.
##30##