Carolinas Women's Match Play Canceled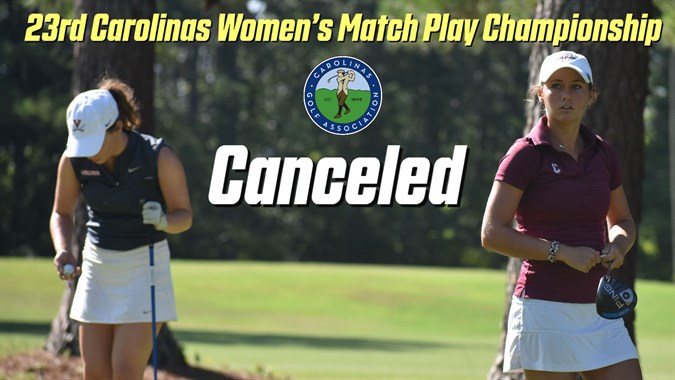 In the interest of the health of all involved, the Carolinas Women's Match Play Championship scheduled for July 28-30, 2020 at Gaston Country Club has been canceled. Gaston Country Club has had an outbreak of COVID-19 amongst staff members and due to the scope of impacted staff members and out of an abundance of caution, they have suspended all club operations as of Sunday, July 26 to disinfect the club and test staff.
The CGA is exploring options of rescheduling the championship to a different site and date, but we do not have those details at this time. We will make a final decision no later than Friday, July 31 and announce that information to players. At that time, entry fees will either be applied to the new site/date or refunded to players.
We are sorry for the inconvenience this causes.
- CGA Tournament Operations Staff