CCNC To Host First U.S. Junior Amateur with Expanded Field in 2021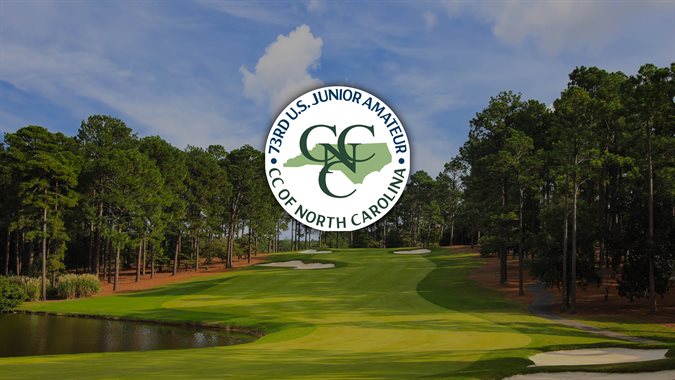 Club Is Ready for Its Third USGA Championship
The Country Club of North Carolina (CCNC) located in Pinehurst, N.C. will be the first site to host the U.S. Junior Amateur Championship with an expanded field of 264 players in 2021.
In April, the USGA had announced that the 2020 championship, with an expanded field from 156 to 264, at Hazeltine National Golf Club in Chaska, Minn., was canceled "as a result of continued uncertainty surrounding the unprecedented COVID-19 pandemic."

"CCNC recognizes and respects Hazeltine for its commitment to amateur golf, and we are ready and enthusiastic about bringing the world's best junior players to our Dogwood and Cardinal courses," said club president Tom Beddow. "As the USGA so eloquently stated, we know that our lives have changed because of this pandemic. However, we are completely committed to welcoming all competitors, their families, and all others to North Carolina and CCNC in 2021, given all health concerns have abated."
The dates of the 2021 U.S. Junior Amateur, won by players such as Tiger Woods, Johnny Miller, Jordan Spieth, and David Duval, remain July 19-24. In 2017, the USGA announced its decision to increase the
size of the competitive field at the Junior Amateur, which was established by the United States Golf Association in 1948.
North Carolina native Webb Simpson, the 2012 U.S. Open champion, is the honorary chairman of the 2021 U.S. Junior Amateur Championship. CCNC has previously hosted the 1980 U.S. Amateur, won by Hal Sutton; and the 2010 U.S. Girls' Junior, won by Doris Chen.
"As the honorary chairman, I'm glad to provide as much assistance to the players and CCNC as I can," said Simpson, who competed in two U.S. Junior Amateurs and advanced to the quarterfinals in 2003. "The Simpson family is excited about the Junior Amateur coming to North Carolina and getting to know the players and their families. So glad we are next!"
***
About The Country Club of North Carolina
The Country Club of North Carolina (CCNC), established in 1963, is a member-owned, gated residential community with 2,000 acres that features longleaf pines and three lakes and upscale tennis, fitness, and swimming facilities and pickleball courts in late 2020. The membership is local and national. Since 2003, it has been a certified member of the Audubon Cooperative Sanctuary Program. The Dogwood Course was designed by Ellis Maples and Willard Byrd and renovated by Kris Spence in 2016. The Cardinal Course, designed by Willard Byrd and Robert Trent Jones Sr., completed a renovation by Arthur Hills in 2002.