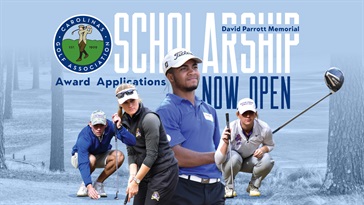 SOUTHERN PINES, N.C. (March 27, 2023) – The Carolinas Golf Association (CGA) in conjunction with the Carolinas Golf Foundation (CGF) is excited to announce the opening of the 2023 David Parrott Memorial Scholarship application. This will recognize six high school seniors from around the Carolinas for their outstanding display of academic achievement, sportsmanship and community service.

Related: Scholarship Application Website

In 1986, the CGA created the David Parrott Award to recognize a Carolinas Junior Boys&r...
Read Post »