Anderson Boys Postponed to June 1 & 2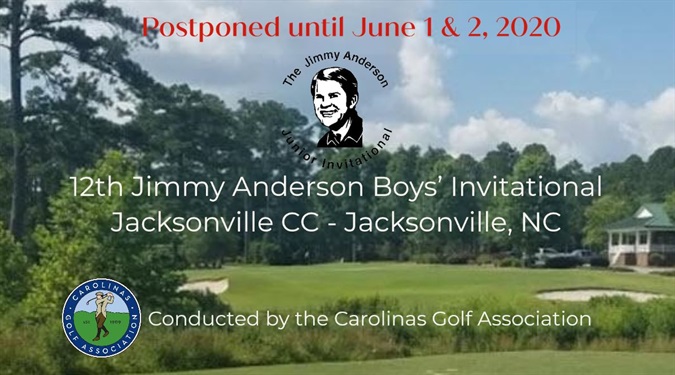 Due to the forecast for 2-4 inches of rain Thursday – Saturday on top of the 9 inches from last week in Jacksonville, NC the Jimmy Anderson Boys' has been postponed 2-days until Monday and Tuesday, June 1 & 2, 2020.
Round one starting times will remain the same.
Course will be open on Sunday for practice rounds.