2015 USGA Handicap System Seminars
SOUTHERN PINES, N.C. -- The USGA requires all clubs which offer handicaps to their golfers be certified and licensed every four years. The current cycle ends December 31, 2015, and if your club has not gone through these procedures since 2011, they will need to be done by this date!
View the list of clubs already certified and licensed for the upcoming 2016 – 2019 cycle:
North Carolina and South Carolina.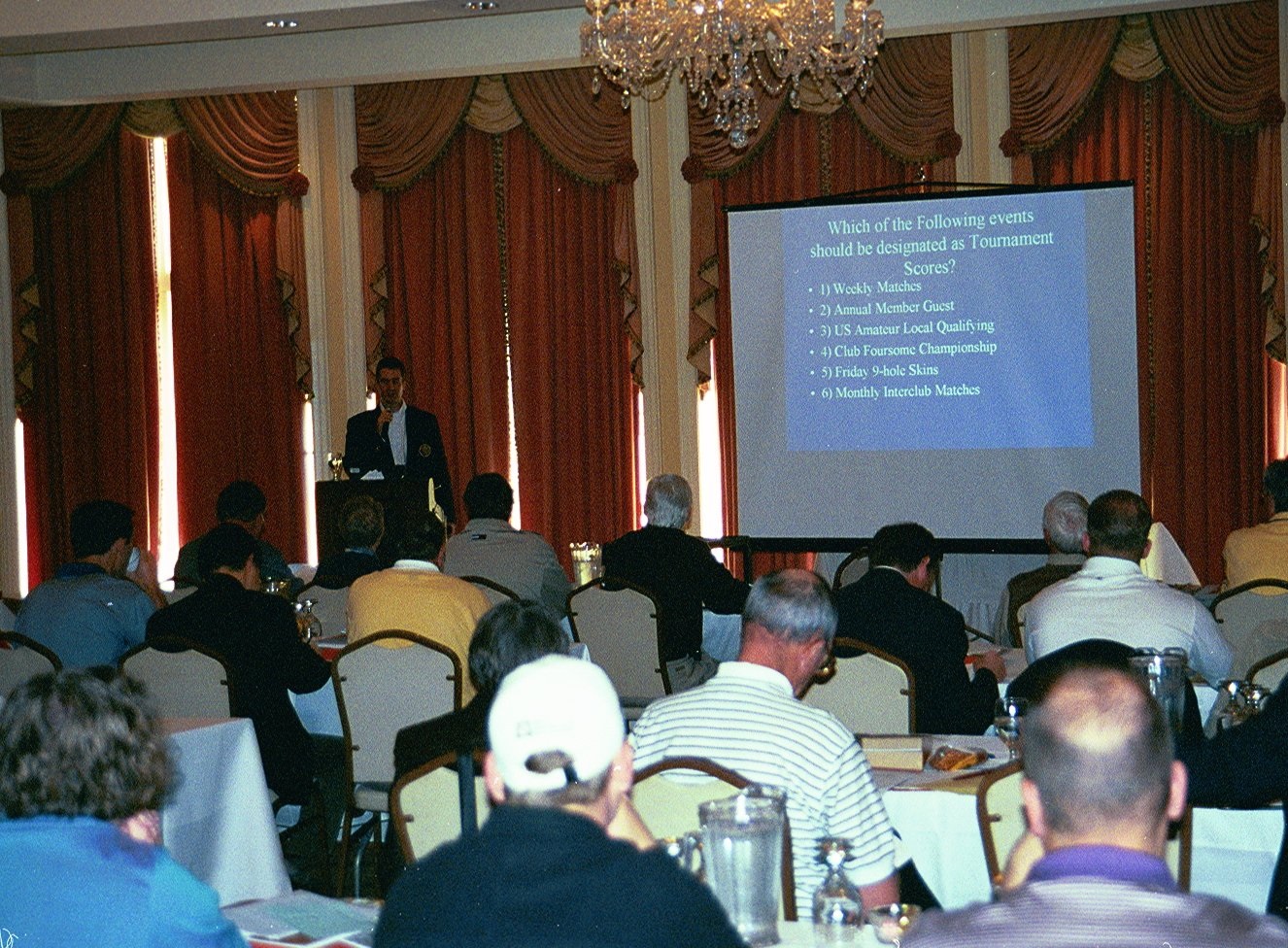 USGA Handicap System Seminar
To assist you with these requirements, the Carolinas Golf Association and South Carolina Golf Association, in conjunction with the USGA, have scheduled the following seminars (Please note you must pre-register to attend).


Friday, March 13 Raintree CC, Charlotte, NC USGA Conducted
8:30 am: Check-in $40 includes lunch
9 am - 2 pm: Seminar
1 - 2 pm: Working Lunch
Register online
Registration Deadline: March 3

Tuesday, March 31 Raleigh CC, Raleigh, NC CGA Conducted
12:30pm: Check-in Member Club Reps: Free
1 - 4pm: Seminar Non-Member Clubs: $25
4 - 5pm: Quiz
Register online or call the CGA at (910) 673-1000
Registration Deadline: March 25 at 5pm


Wednesday, May 6 Dataw Island Club, St. Helena, SC SCGA Conducted
Registration details to come. For updates, visit www.scgolf.org/handicapping/
Or contact James Park at /admin-post-edit/id/92762

These seminars will cover:
The intricacies behind how a Handicap Index is calculated to keep it fair for all golfers
The important role the Handicap Committee plays to keep the System running smoothly at each club
The highlights of the USGA Handicap System

Note that clubs wishing to complete the seminar and take the quiz on-line, may do so at www.usga.org .
Go to Handicapping > USGA Handicap Seminars. There will be a link on the left for "Online Handicap Seminar". There is no charge to do this online.

PGA Professionals attending will receive (4) MSR Hours.