Women's Rules Seminars Available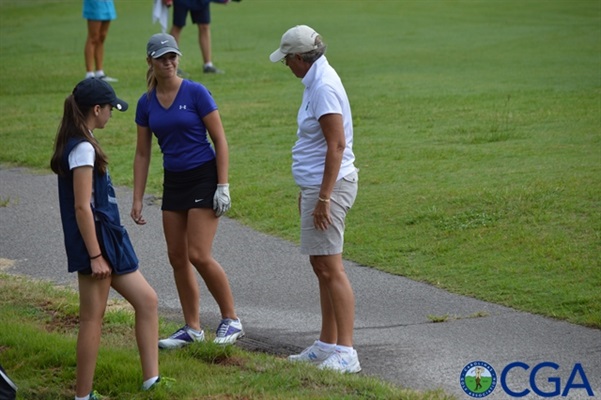 Bring a Rules Seminar to Your Ladies Association
Did you know that the CGA conducts over 20 Rules of Golf seminars throughout North and South Carolina each year? Most seminars are two hours in length and include a brief overview of the Rules of Golf with a focus on relief procedures.
Any member club or ladies association may request a Rules seminar at their club. Seminars can be tailored to that club's specific needs (trouble holes, typical Rules situations, etc.) and can focus on any topic the club requests.
New in 2016, clubs and ladies associations may request an on-course Rules seminar. Participants can go out on the golf course and learn the Rules in a hands-on, easy to understand atmosphere. There is no better place to learn the Rules than on the course.
If you are interseted in bringing a Rules seminar to your club or ladies association, please contact Director of Women's Golf Maggie Watts by email (/blog-post/home/women/year/2016/id/142009/women-s-rules-seminars-available) or by phone at the CGA office (910-673-1000).