Women's Kickoff Extravaganza! March 26 - Pine Needles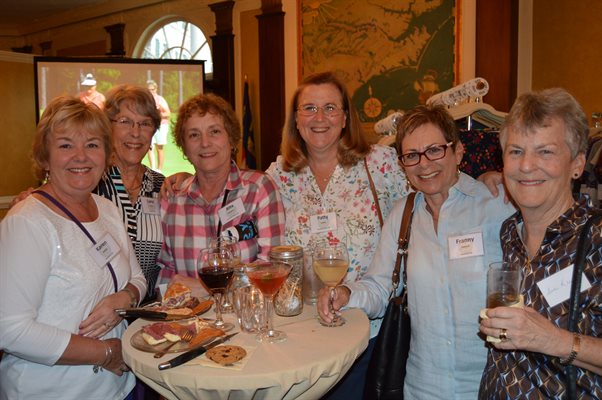 Bring a friend and socialize with other ladies in the Carolinas!
SOUTHERN PINES, N.C. (March 13, 2018) – The Carolinas Golf Association (CGA) would like to invite all Carolinas ladies to the Women's Kickoff Event for the 2018 golf season! The Kickoff will be held on March 26, 2018 from 6:00-8:00 p.m. at Pine Needles Lodge & Golf Club's Knollwood Hall (building next to Carolinas Golf House).
The Kickoff will be a casual, social event for ladies to meet and greet with old friends and new from around the Carolinas. Vendors will be on site to showcase their wares at heavily discounted prices. 2018 Vendors include JoFit, Lori's Golf Shoppe, Robert's Golf and Skechers, Volvik, LulaRoe, Pink of the Pines, Village Soapsmith, Eloise Trading Company and many more! CGA staff will also be available to field Handicapping and Rules of Golf questions as well as distribute information about the upcoming playing season.
Entry into the event is a $10 donation to the Carolinas Golf Foundation, which will be used to promote junior girls golf. Entry fee includes heavy hors d'oeuvres, a drink ticket and a chance to win door prizes. Please register at the link below. If you are not able to register, the CGA will accept entry at the door (cash/check only). Some vendors will be able to accept credit cards, but not all. Please bring CASH or CHECK to make purchases from vendors.
Come join us for a night of fun and friends!
Note: Participation in the ladies' four-ball play days at Mid Pines and/or Pine Needles is NOT required to attend this kickoff event.