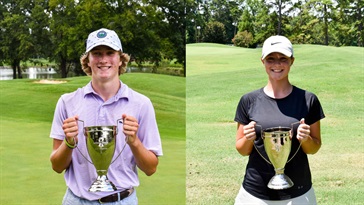 CHARLOTTE, N.C. (August 9, 2022) -- Final results of the 3rd Daniel Meggs Memorial Junior. The tournament was played at Pine Lake Country Club; the boys' 14-15 and 16-18 division competed from the black tees that play 6,638 yards. The boys' 12-13 division competed from the red tees that played 5,232 yards. The girls' division also competed from the 5,232 yard red tees. (36-36–72)


Related: Championship Website | Full Field of Players | Starting Times

With the conclusion of the...
Read Post »