Chang Leads Carolinians at LPGA Q-Series
Jennifer Chang secured her LPGA Tour Card for the 2020 at the LPGA Q-Series at Pinehurst. (Jackson Sveen/CGA)
The final stage of the LPGA's Q-Series returned to Pinehurst Resort for the second year in a row and several Carolinians were able to gain various levels of status on both the LPGA and the Symetra Tour for the 2020 season.
The top 45 finishers at the LPGA Q-Series received Category 14 membership on the LPGA Tour Priority List for 2020, meaning they'll be able to play in approximately 60 percent of the schedule for the season. Competitors outside top-20 also earn Category C status on the Symetra Tour.
The top-placing Carolinian in this year's field was Jennifer Chang, 19, of Cary, N.C.
Chang, a two-time N.C. Player of the Year and two-time CGA Champion, has been playing collegiate golf at the University of Southern California.
However, once Chang made it through Stage 2 of the Q-Series and secured her status on the Symetra Tour, she told Golfweek's Beth Ann Nichols that she had already informed her college coach that she would be turning professional immediately following qualifying and not returning to play for her college team.
""I feel that I'm ready to go out there and be with the big girls," Chang told Golfweek.
It looks like it was the right decision for her as she was able to finish the eight-round marathon event in a tie for 9th place to secure her Category 14 status on the LPGA Tour.
"It's so special," said Chang. "I mean, the amount of support that I have back home, it really helps. It really boosts my confidence up. I mean, I'm so grateful for my family and friends to be here. Yeah, I'm just -- yeah, I'm so happy."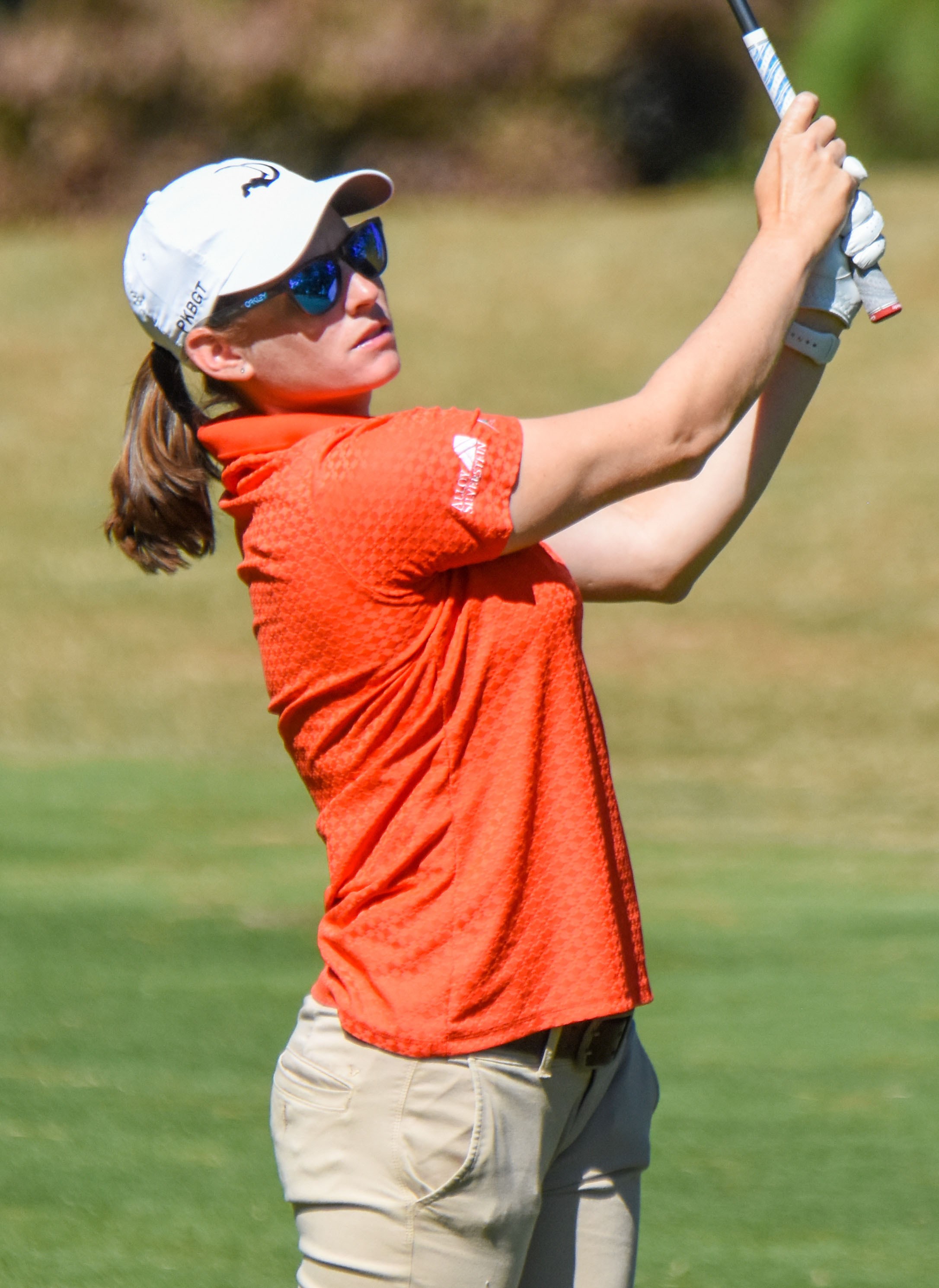 Katherine Perry (Jackson Sveen/CGA)
Another Cary, N.C. native, Katherine Perry, 27, finished in a tie for 11th place at the final stage of the Q-Series. A 2017 LPGA Tour rookie, her career-best finish on Tour was sixth at the 2019 Volunteers of America Classic, the final event of the season. In 2019 on the LPGA, Perry made eight cuts in 13 starts, with two top-10 finishes at the Pure Silk Championship and Volunteers of America Classic.
Another 2020 LPGA Rookie to come out of the field was Maia Schechter, 26, who finished T20 at even par for the event. Schechter, is a native of Takoma Park, Maryland, but also played college golf for the Carolina Tarheels and now resides in Chapel Hill, N.C.
Two Carolinians in the field that did not finish inside that magic 45 number include the 2018 Carolinas Women's Player of the Year, Anna Redding of Concord, N.C. and Laura Wearn of Charlotte, N.C. The players who did not finish in the top 45 earned Symetra Tour status for the 2020 season.
To see the final results, click here.