Gracyn Burgess Named Recipient of Inaugural David Parrott Girls' Award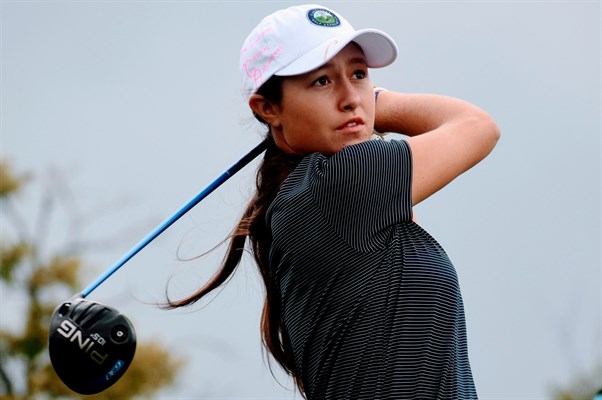 ​Gracyn Burgess of Lexington, S.C. will be the inaugural recipient of this annual award.
SOUTHERN PINES, N.C. (January 2, 2018) – Gracyn Burgess of Lexington, S.C. has been selected as the recipient of the inaugural David Parrott Girls' Award by the Carolinas Golf Association (CGA). Burgess was chosen from the eight members that represented the CGA in the Girls' Mid-Atlantic Challenge Matches held at Scotch Hall Preserve in Merry Hill, N.C. this past July. Burgess is a four-time CGA champion, winning the Twin States Junior Girls' Championship in 2016 and 2017, the Carolinas Junior Girls' Championship in 2017, and the Vicki DiSantis Girls' Championship in 2017. Burgess has led her Lexington High School golf team to five state championships in her six-year tenure on the team. She was recently named the 2017 Richard S. Tufts Junior Girls' Player of the Year and is currently the top-ranked player in South Carolina.


Burgess, a high school senior at Lexington High School in Lexington, S.C., carries a GPA of 4.61 and is a member of the National Honor Society. "Gracyn Burgess is one of the hardest working, most outstanding students that I have ever had the pleasure of teaching. She brightens up a classroom upon entry with her positive attitude and contagious smile," stated Lexington High School Mathematics teacher Erika O. Perry. "Her passion for life and her desire for sharing joy are evident on a daily basis through her actions. She is a great team player and her humble and caring attitude is apparent to all those who come in contact with her," added Perry. Burgess has signed a National Letter of Intent to play golf at Clemson University in the Fall of 2018.


The David Parrott Girls' Award is being given for the first time in 2017 to the Carolinas Girls' Team member who displays excellence in sportsmanship, ability, and academics. The award is presented by Dr. Larry and Joy Parrott of Camden, S.C. in honor of their son David. David Parrot was diagnosed with leukemia in the spring of 1982, and during his brief illness he participated in the golf camp at Duke University and competed in the SCGA South Carolina Junior Championship, finishing third in his flight. He was given the Derek Davis sportsmanship award at the championship for his effort, determination and inspiration he gave to all who knew him. David died July 29, 1982, at the age of 16.


Burgess joins a prestigious group of past Parrott Boys' Award winners that include Tee Burton, Jonathan Byrd, Dustin Bray, Austin Reeves, Ben Kohles, Andy Knox, Henry Shimp, Ryan Marter and the 2017 Boys' recipient Fulton Smith. Burgess will be presented the Parrott Award on Saturday, February 10, 2018, at Pine Needles Lodge & Golf Club during the Carolinas Golf Association's Golf Night and Annual Meeting.


About the Carolinas Golf Association (CGA)

The CGA is a 501(c)(3) not-for-profit educational organization that was founded in 1909 to promote and to protect the game of golf in the Carolinas by providing competitions, education, support and benefits to golf clubs and golfers. The CGA is the second largest golf association in the country with over 700 member clubs represented by nearly 150,000 individuals.

The CGA annually conducts 48 championships and five team match competitions for men, women, juniors, and seniors. It also runs over 150 One-Day (net and gross) events as well as qualifying for USGA national championships. The CGA serves golf in the Carolinas with numerous programs such as: the USGA Handicap System; tournament management software and support; course measuring and course/slope ratings; agronomy consultation; answers about the Rules of Golf, Rules of Amateur Status, and Handicapping; Carolinas Golf Magazine; Interclub series; Tarheel Youth Golf Association; Carolinas Golf Hall of Fame; expense assistance for USGA Junior and Girls' Junior qualifiers from the Carolinas; and the Carolinas Golf Foundation (CGF). The CGF has distributed nearly $2,000,000 since 1977 to benefit Carolinas' golf initiatives including junior and women's programs.

For more information about the CGA, visit our website.


--30--