VA/MD Lead at Girls Team Matches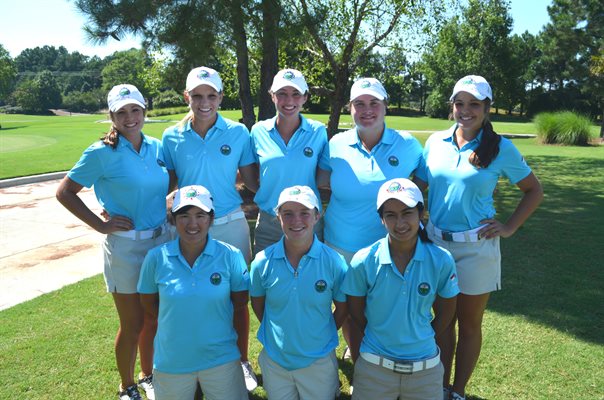 For release upon receipt
Event: 14th Mid Atlantic Challenge (Carolinas-Virginias/Maryland Junior Girls Team Matches)
Host Site: River Landing (Landing), Wallace, NC
Playing Dates: July 25-26, 2015
Website: https://www.carolinasgolf.org/championship/home/15midatlanticchallenge/year/2015
VIRGINIAS/MARYLAND LEAD AT 14th MID-ATLANTIC GIRLS' CHALLENGE
WALLACE, N.C. –– The eight-player Virginias/Maryland team posted a three point lead, 3-1 over their Carolinas counterparts as the 14h Mid-Atlantic Girls' Challenge on Saturday at River Landing (Landing).
A team of juniors mixing Virginia/Maryland players against their North Carolina and South Carolina counterparts compete in the event.
Virginia/Maryland started out strong in the first round of four-ball matches earning a full point 4 & 3 in the first match. Carolinas found themselves three down in the second match but brought the match all the way to the eighteenth hole to eventually lose the point and the match 1 up.
Carolinas earned their sole point of the day in the third match.
Carolinas needs to come out strong in the final day and needs to earn at least five of the available eight points in order for the cup to stay with them. Virginia/Maryland needs 3 ½ points to win.
Carolinas, leads the all-time series, 9-3-1, and owns a perfect 7-0-0 record on Virginia soil.
Virginia/Maryland won first day four-ball matches, 3-1