Junior Golf Tournament Manager Opening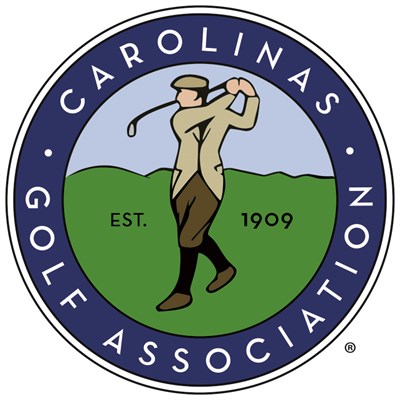 Carolinas Golf Association
Employment Opportunity
Job Title: Junior Golf Tournament Manager
Reports to: Director of Junior Golf
Status: Full time
Salary: $35,000
Location: Position is based at Carolinas Golf House in Southern Pines, NC.
Start Date: May 1, 2021
How to apply: Email cover letter and resume to Jason Cox, Director of Junior Golf at jason.cox@carolinasgolf.org
Resume Deadline: Position is open until filled
RESPONSIBILITIES
Assist Director of Junior Golf with Carolinas Golf Association (CGA) and Tarheel Youth Golf Association (TYGA) junior program
Oversee CGA junior girls' tournaments
Secure sites for CGA junior girls' tournaments
Set up CGA/TYGA events in USGA TM software which includes registration, starting times and scoring
Create and maintain tournament web sites with all tournament information
Assist with e-blast announcing CGA/TYGA tournaments and membership information
Create and distribute tournament information to registered players
Marking and setting up golf course for multi-day tournaments
Prepare notice to players and pace of play documents
Monitor play and pace
Manage rules officials at tournaments
Posting and distributing results/press releases to social and traditional media sites
Assist with Carolinas and NC junior golf rankings
Assist with high school golf in NC
Assist Director of Rules and Competitions with conducting CGA women's and men's golf tournaments as needed
Assist office staff in daily activities as needed
Teach Rules of Golf seminars to member clubs, golf groups and general public
Conduct 10-12 CGA women's and men's one day tournaments each year
Assist with tasks as directed by Director of Junior Golf, Director of Competitions and Executive Director
REQUIREMENTS
Strong written, verbal and public relations skills
Must be organized, detailed and possess good office management skills
Must have the ability to interact positively with the CGA staff, players, host club staff and volunteers
Strong knowledge of the Rules of Golf
Ability/willingness to travel to events
Position is based out of Carolinas Golf House in Southern Pines, NC
Reports to Director of Junior Golf
RECOMMENDED COMPUTER SKILLS
Microsoft Office (Word, Access, Excel, PowerPoint, Outlook)
Experience with golf tournament management software (US TM/Golf Genius)
BENEFITS
Covered company HRA health plan, dental, life and disability insurance
SEP-IRA retirement plan
Paid vacation, holidays and sick leave
Access to Association vehicle when on Association travel
Travel expenses when traveling on behalf of the Association
ABOUT THE CAROLINAS GOLF ASSOCIATION
The Carolinas Golf Association (CGA) is a non-profit service organization that was formed in 1909 to conduct championships and tournaments for amateur golfers in North and South Carolina, administer the USGA handicap system in the Carolinas, and support its membership of more than 145,000 golfers in the CGA's 700 member clubs and associations.
ABOUT THE TARHEEL YOUTH GOLF ASSOCIATION
The Tarheel Youth Golf Association (TYGA), a division of the Carolinas Golf Association, a 501 (c) 3 organization, provides playing opportunities for its members, conducts educational seminars and events, acts as a junior golf informational clearinghouse, publishes monthly North Carolina junior rankings, and awards Junior Player of the Year and All-State awards to the top juniors in North Carolina. Membership is open to any boy or girl who are legal residents of N.C; are 18 years of age and under; and who have not started college.