Migliacco and Blalock Named 2013 N.C. Junior Players of the Year
West End, NC—Emilia Migliacco of Cary and Will Blalock of Gastonia have been named the 2013 N.C. Junior Players of the Year by the Tarheel Youth Golf Association (TYGA) and the Carolinas Golf Association (CGA). The N.C. Junior Player of the Year award recognizes one girl and one boy who have had the most successful year in amateur and junior golf events at the local, state, regional and national levels.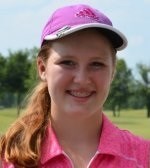 Migliacco, a 14 year old high school freshman at Athens Drive High School, finished 2013 with five victories and four second place finishes. Her biggest victory was the NCHSAA 4A high school state girls' championship. In the 18 tournaments Migliacco competed in, she placed in the top 10 in all but two. In July she won the NC Trusted Choice Big I Girls' championship and advanced to the Trusted Choice Big I national junior championship where see finished in second place.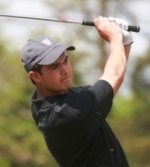 Blalock, a 17 year old high school senior at Forestview High School, won the prestigous Junior North and South Amateur Championship and the Bobby Chapman Junior Invitational along with the Phil Wallace Holiday Classic in 2013. Blalock finished in the top 10 ten times in the 17 juniors tournaments he competed in. In August, Blalock was selected and represented the Carolinas Golf Association in the Virginia-Carolinas Junior Team Matches. Blalock has signed to play college golf at NC State University.
The Player of the Year awards were determined by a combination of each player's tournament scoring differential and the total points earned in the TYGA NC rankings events from January 1, 2013 through December 31, 2013.
These outstanding juniors, along with the 2013 N.C. All-State Girls' and Boys' teams, will be honored at the N.C. Junior Golf Night Awards Banquet on Saturday, February 8, 2014 at Pine Needles Resort in Southern Pines, NC.
About the Tarheel Youth Golf Association…
The Tarheel Youth Golf Association (TYGA), a division of the Carolinas Golf Association, a 501(c)3 organization, is dedicated to providing educational programs and playing events for its members. TYGA is committed to establishing relationships and coordinating with junior golf organizations to act as an information clearinghouse for all North Carolina junior golf opportunities and assist those organizations in the promotion of junior golf in North Carolina.