Take a slap shot at a Hurricanes game!
Get on the ice with the Carolina Hurricanes and the CGA!
Save up to $50 off standard price tickets!
Details below.

If 100 tickets are purchased through this offer,
each member of our group will get to
take a slap shot from center ice after the game!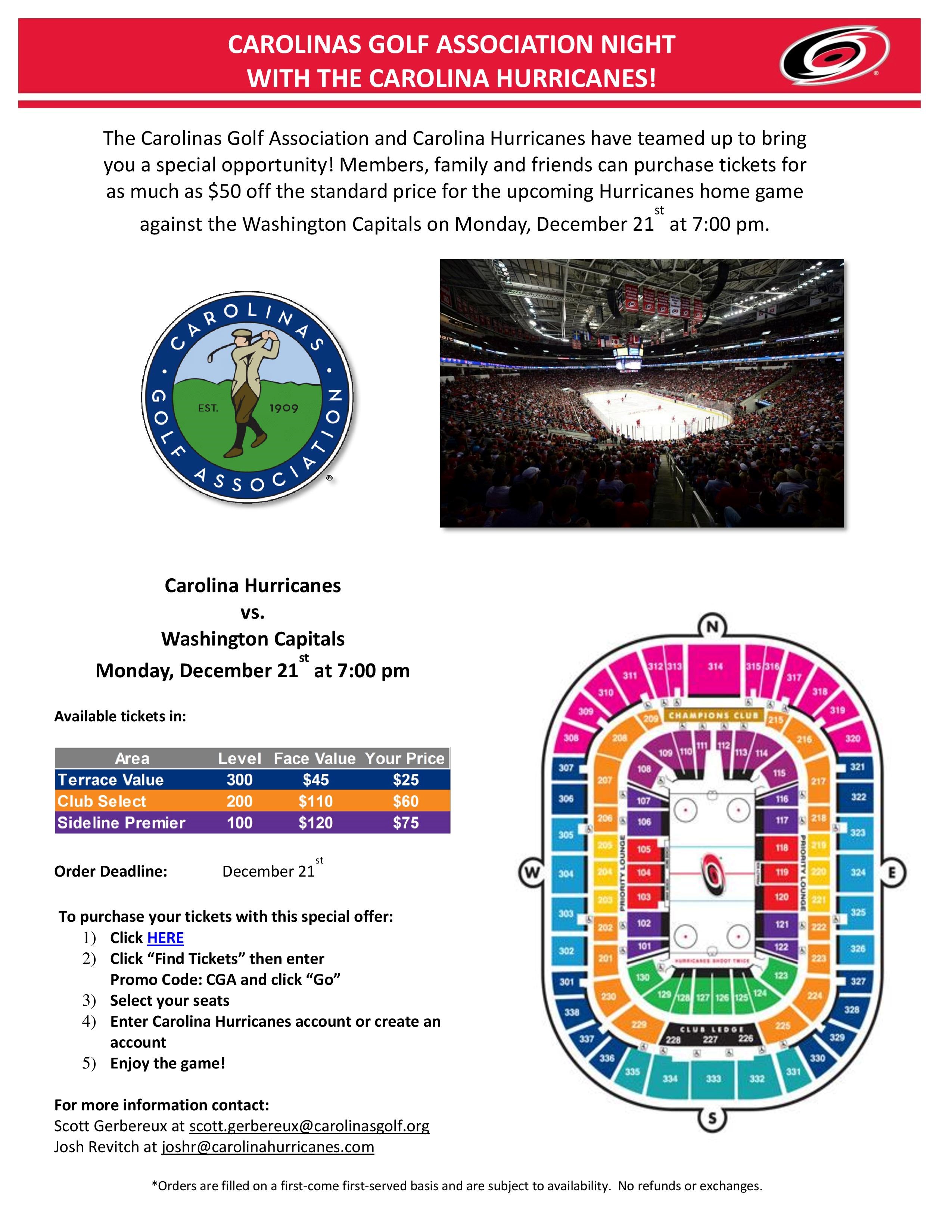 Questions: Call the CGA at 910-673-1000.
##30##