Haracz Joins CGA; Nielsen Retires After 13 Years 
SOUTHERN PINES, N.C. (April 4, 2017) -- The Carolinas Golf Association (CGA) is pleased to announce the hiring of Kevin Haracz, PGA as a Tournament Administrator. Haracz will handle administration for the CGA's extensive one-day tournament program. He began working with the CGA on April 3rd.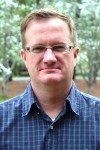 Kevin Haracz
A PGA Certified Professional, Haracz earned class A membership in the PGA of America in 2000 and Certified status in 2007. Born and raised in Chicago, he served as head golf professional at Whisper Creek Golf Club and Chalet Hills Golf Club.
Haracz earned a Bachelor of Science in Computer Science from Northern Illinois University in 2014. He is a founding board member of the Allie & Friends Foundation, a charitable organization whose aim is to "tackle pediatric cancer."
Kevin and his wife, Amie, along with their two daughters, Cameron and Kassidy, have called Pinehurst home since 2014. With their first daughter named Cameron, you know which shade of blue and collegiate team from North Carolina they support.

"Kevin brings a great deal of talent to the CGA," stated CGA Executive Director Jack Nance. "He has education and experience in the golf industry which will contribute immediately to our development."
"Having volunteered as a rules official over the past three years, I have the utmost respect for, and admiration of, the events and participants hosted by the Carolinas Golf Association," said Haracz. "It is a great honor to join this team. I look forward to administering tournaments for the CGA and playing a role in growing the game of golf."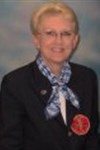 Chris Nielsen
After more than 13 years with the CGA, Tournament Administrator Chris Nielsen retired on March 31st. "I have always been involved with golf since I was seven years old but working with the CGA for the last 13 years really gave me an education into the golf administration business," said Nielsen.
"Most people who are golfers make a tee time, or sign up for a tournament, and have no idea what goes on behind the scenes to make their golf outings a pleasure and a success. I have spent those 13 years with a truly amazing staff who really are like a family and it is with mixed emotions that I decided to retire at this time."
Nielsen cherished interacting with CGA members on a daily basis. "I look forward to seeing many familiar faces on the "links"! I will miss those interactions I have had with so many of "my senior golfers". Please stay in touch and may we all keep swinging for many years to come."
"Chris's attention to detail was notable," said Nance. "We appreciate her ideas and dedication during her many years of work with the CGA."


About the Carolinas Golf Association (CGA)
The CGA is a 501(c)(3) not-for-profit educational organization that was founded in 1909 to promote and to protect the game of golf in the Carolinas by providing competitions, education, support and benefits to golf clubs and golfers. The CGA is the second largest golf association in the country with over 700 member clubs represented by nearly 150,000 individuals.
The CGA annually conducts 48 championships and five team match competitions for men, women, juniors, and seniors. It also runs over 150 One-Day (net and gross) events as well as qualifying for USGA national championships. The CGA serves golf in the Carolinas with numerous programs such as: the USGA Handicap System; tournament management software and support; course measuring and course/slope ratings; agronomy consultation; answers about the Rules of Golf, Rules of Amateur Status, and Handicapping; Carolinas Golf Magazine; Interclub series; Tarheel Youth Golf Association; Carolinas Golf Hall of Fame; expense assistance for USGA Junior and Girls' Junior qualifiers from the Carolinas; and the Carolinas Golf Foundation (CGF). The CGF has distributed nearly $2,000,000 since 1977 to benefit Carolinas' golf initiatives including junior and women's programs.
For more information about the CGA, visit our website.
##30##