172 Holes-In-One Recorded by CGA Members in '17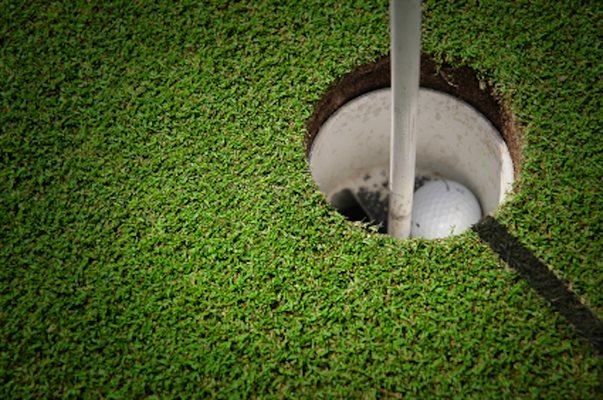 SOUTHERN PINES, N.C. (January 15, 2018) -- One hundred and seventy-two (172) applications were submitted to the CGAcers club for holes-in-one in 2017. The longest ace recorded was 191-yards by Robert Heckman from Raleigh, NC on September 4 at the Country Club at Crystal Coast in Pine Knoll Shores, NC. Robert used a 4 Hybrid on Hole #8. The shortest ace was 70-yards made by Ellen Vincent from Charlotte, NC on August 2 at the Carmel Country Club in Charlotte, NC on the 8th hole.

Related: CGAcers Club | Report a Hole-in-One

Again this year, Moss Creek Golf Club in Hilton Head Island, SC reported the most holes-in-one with 16. Wildwood Green Golf Club in Raleigh, NC, came in second, reporting 11 holes-in-one, and Ocean Ridge Golf Plantation in Sunset Beach, NC, came in third, reporting 9 holes-in-one.

A significant accomplishment of two holes-in-one in a calendar year was reported by Peter Blick of Pinehurst, NC, and Rica Comstock of Hilton Head Island, SC. Mr. Blick's holes-in-one were both made at Pinehurst Country Club: one was at Course #3 on August 3 (Hole 10 – 110 Yards – Wedge); the other was made at Course #1 on October 11 (Hole 7 – 151 Yards – 6 Hybrid). Ms. Comstock's holes-in-one were both made at Moss Creek Golf Club: one was at the North Course on July 29 (Hole 17 – 128 Yards – 6 Iron); the other was made at the South Course on November 14 (Hole 5 – 96 yards – Pitching Wedge).

Veronica Pheatt of Waynesville, NC, reported a hole-in-one and a double eagle during one round of golf on July 12, 2017, at Laurel Ridge Country Club in Waynesville, NC. The hole-in-one was made on the 100-yard Par 3, Hole 8, using a 9 Iron, and the double eagle was made on the Par 5 400-yard Hole 15, using a 4 Metal.

Carroll Heavner of Lincolnton, NC, at the age of 87, made a hole-in-one at Lincoln Country Club in Lincolnton, NC, on Hole 14, 125 yards, using a 9 Wood.
The Carolinas Golf Association announced the winners of the 2017 CGAcer Hole-in-One Club Contest. CGA members who made a hole-in-one in 2017 and submitted an application were eligible. Prizes for the annual drawing for hole-in-one winners:
1st Place – CGA Golf Belt, CGA Tervis Thermo Tumbler, CGA Towel, CGA Hat, and "Golf in the Carolinas" Centennial Book
2nd Place –CGA Tervis Thermo Tumbler, CGA Towel, and CGA Hat
3rd Place – CGA Tervis Thermo Tumbler, CGA Hat
The three winners were:
Kevin Buran of Raleigh, NC (Member of Wildwood Green Golf Club)
Leila Jones of Charlotte, NC (Member of Carmel Country Club)
Ron Randolph of Sanford, NC ( Member of Sanford Golf Club)
ENTRIES ARE NOW OPEN FOR 2018
Join the fun! If you are a CGA member who makes a hole-in-one in 2018, let us know.
The CGA will be awarding prizes again for 2018. The random drawing will take place before January 30, 2019, and all holes-in-one must be received at the CGA office no later than January 15, 2019. The CGAcer hole-in-one form is available on our website and must be completed and submitted for eligibility. The hole-in-one must be scored from January 1 through December 31, 2018. Your name will be entered for EACH hole-in-one made in 2018. You must be a current CGA member and carry a USGA/CGA handicap to be eligible. CGA Staff, executive committee members, and their families are ineligible. Prizes will change annually.
The CGAcers Hole-in-One program is one of many services offered by the Carolinas Golf Association.
--30--