Carolinas Senior Women's Amateur Preview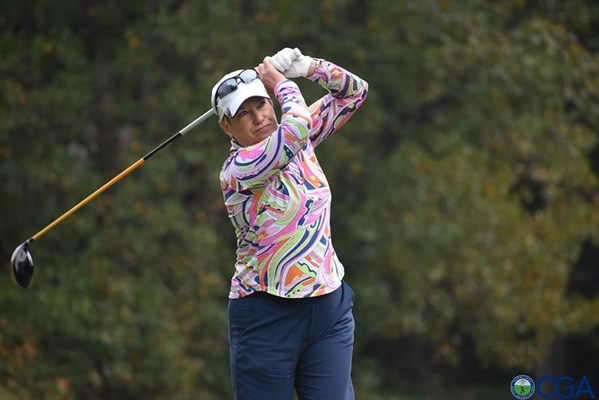 20th Carolinas Senior Women's Amateur Championship
Preview
SOUTHERN PINES, N.C. (September 7, 2018) -- The Carolinas Golf Association will conduct the 20th Carolinas Senior Women's Amateur Championship at the Members Club at Wildewood in Elgin, S.C. on September 11-12, 2018.
Related: Championship Web Site | Full Field of Players | Starting Times | Scoring | History
Players to watch:
2017 runner-up Lea Anne Brown of Mt. Pleasant, S.C. is the fourth-ranked senior women's golfer in the Carolinas and has had a spectacular summer. Brown recently qualified for the U.S. Women's Mid-Amateur Championship and won the senior amateur division of the brand new South Carolina Women's Open, held this past August. She finished fifth in the Women's South Carolina Golf Association's Senior Championship this year. Brown finished seven strokes shy of 2017 champion Pat Brogden last year and is chasing her first CGA championship title.
2016 Carolinas Senior Women's Amateur Champion Kim Briele of New Bern, N.C. returns to this year's field, looking to improve on her T4 finish from last year's championship. Briele finished fifth at the North Carolina Senior Women's Amateur Championship held earlier this year, an event she won in 2015. Briele won the senior division of the Carolinas Women's Four-Ball Championship with partner Patty Moore in August. Briele is the third ranked senior women's golfer in the Carolinas and the highest-ranked player in the field.
Angela Stewart of Greenville, N.C. is the fifth-ranked senior women's golfer in the Carolinas. Stewart finished T2 in the North Carolina Senior Women's Amateur Championship earlier this year and recorded another runner-up finish in the senior division of the Carolinas Women's Four-Ball Championship with partner Susan Beaupied. Stewart is looking for her first CGA win since the 2011 NC Senior Women's Amateur.
The Wildewood course was designed by Russell Breeden and built from 1974-1976. Built over 160 acres, players will find not a single parallel fairway as the course unfolds through the rolling, lush terrain. The Wildewood course is very fair, yet challenging; immaculate fairways and Tif-Eagle bermuda grass greens help make Wildewood one of the most playable courses in the Columbia, S.C. area.
Past champions in the field (3):
Kim Briele, New Bern, N.C., 2016
Karen Ferree, Hilton Head, S.C., 2003
Cynthia Curry, Charlotte, N.C., 2000


The championship is conducted at 36 holes of stroke play (no cut). All players, regardless of Handicap Index, have the option to play in the Championship Division or the Carolinas Division (shorter course).
The overall champion will be determined from contestants playing in the Championship Division. Awards will also be given for the low super senior in the Carolinas division (ages 65 and over). The competition is pre-flighted by Handicap Index and includes prizes for gross and net winners in each flight.
Entry is open to any female amateur golfer who has reached her 50th birthday by September 11, 2018, maintains a residence in North Carolina or South Carolina, is a member of the Carolinas Golf Association (CGA) and has an active GHIN USGA Handicap Index at a CGA member club.
Schedule of rounds:
Tuesday, September 11, 2018
Round 1: 8:00 a.m. single tee start off #1 tee
Wednesday, September 12, 2018
Round 2: Shotgun start at 9:00 a.m.
Lunch and awards immediately following play for players.

About the Carolinas Golf Association (CGA)
The CGA is a 501(c)(3) not-for-profit educational organization that was founded in 1909 to promote and to protect the game of golf in the Carolinas by providing competitions, education, support and benefits to golf clubs and golfers. The CGA is the second largest golf association in the country with over 700 member clubs represented by nearly 150,000 individuals.
The CGA annually conducts 48 championships and five team match competitions for men, women, juniors, and seniors. It also runs over 150 One-Day (net and gross) events as well as qualifying for USGA national championships. The CGA serves golf in the Carolinas with numerous programs such as: the USGA Handicap System; tournament management software and support; course measuring and course/slope ratings; agronomy consultation; answers about the Rules of Golf, Rules of Amateur Status, and Handicapping; Carolinas Golf Magazine; Interclub series; Tarheel Youth Golf Association; Carolinas Golf Hall of Fame; expense assistance for USGA Junior and Girls' Junior qualifiers from the Carolinas; and the Carolinas Golf Foundation (CGF). The CGF has distributed nearly $2,000,000 since 1977 to benefit Carolinas' golf initiatives including junior and women's programs.
For more information about the CGA, visit our website.

##30##