Cassell & Harris Named to Hall of Fame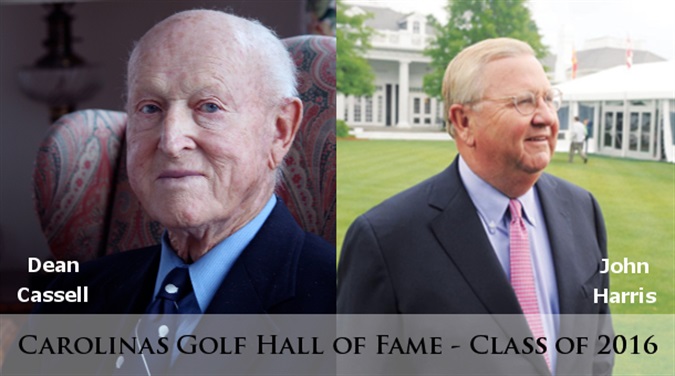 Carolinas Golf Association to Induct Two
Into the Carolinas Golf Hall of Fame
Dean Cassell and John Harris named 2016 honorees for their contributions to golf in the Carolinas

SOUTHERN PINES, N.C. (Nov. 18, 2015) -- The Carolinas Golf Association today announced the selection of Dean Cassell and John Harris as 2016 inductees into the Carolinas Golf Hall of Fame. An induction ceremony honoring Cassell and Harris will take place on Feb. 11, 2016, at Quail Hollow Club in Charlotte, N.C.
With commemorative plaques housed along the main hall of the Carolina Hotel at Pinehurst, the Carolinas Golf Hall of Fame recognizes individuals who have made a profound impact on the game of golf throughout North and South Carolina. Cassell and Harris are the first inductees into the Carolinas Golf Hall of Fame since 2011.

"We are honored to celebrate Dean Cassell and John Harris and their entry into the Carolinas Golf Hall of Fame," said Jackson Hughes, president of the Carolinas Golf Association. "Both of these individuals have significantly advanced golf as a sport and an industry throughout our region while giving back to the game and to their communities."

Cassell and Harris were selected among nearly 20 nominees.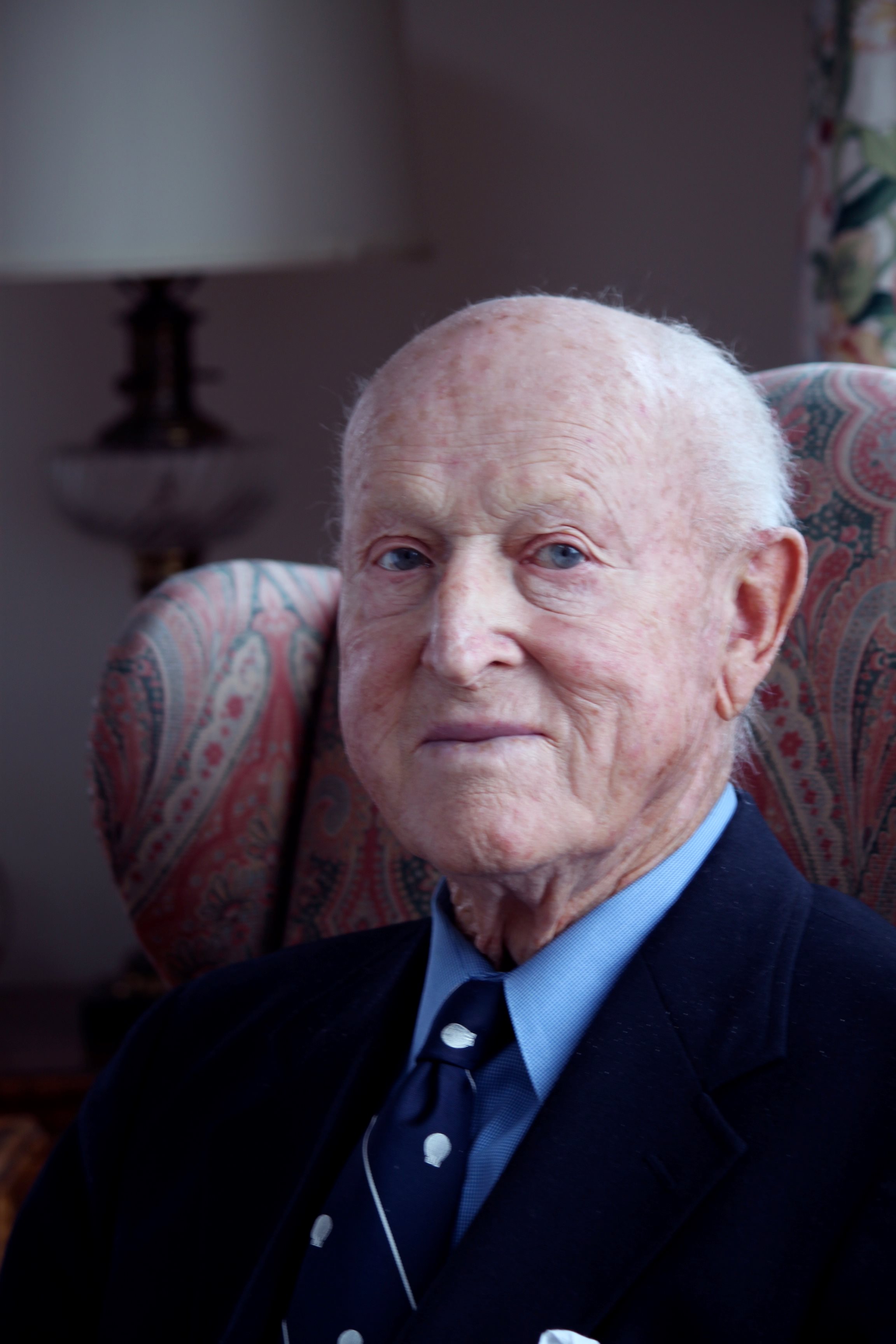 Dean Cassell
of Charlotte, NC
Dean Cassell is a resident of Charlotte, N.C. A former minor league pitcher, Cassell's tuition for his undergraduate work at the University of North Carolina paid by the Boston Red Sox. His signing bonus from the Philadelphia Phillies funded his degree from Harvard Business School in 1955. In lieu of playing major league baseball, Cassell combined his love of sports and business experience to become president of the golf division of Acushnet Titleist Company of New Bedford, Mass., and president and CEO of British-owned Dunlop Sports in Greenville, S.C. He was president of the National Golf Foundation and the Golf Ball Manufacturers Association, and the highlight of his extensive resume is the influence he had in the design and marketing of the golf ball as we know it today.
John Harris
of Charlotte, NC
John Harris, also a resident of Charlotte, N.C., Harris is perhaps best known in golf circles for developing the Wells Fargo Championship at Quail Hollow Club, one of the great stops on the PGA Tour, while also recruiting the 2017 PGA Championship to North Carolina. Harris, who is Quail Hollow's club president and the son of founder James J. Harris, spent two decades recruiting the President's Cup. Harris formed The Harris Group in January 1992, and in 1999 formed Lincoln Harris, an affiliate company of Lincoln Property Company. He is responsible for development and management of over 20 million square feet of property throughout the Southeast and was formerly President of The Bissell Companies, Inc., a major commercial real estate and investment management company.


About the Carolinas Golf Hall of Fame
Founded in 1981, it recognizes individuals who have contributed to the game of golf and have a connection to the Carolinas. The plaques commemorating all of the inductees are housed in the convention hall of the Carolina Hotel of Pinehurst Resorts. The Carolinas Golf Hall of Fame is under the care of the Carolinas Golf Association.

Any group or person, excluding current members of the Hall of Fame Committee, may nominate a candidate for the Carolinas Golf Hall of Fame by September 1st of each selection year. Candidates will be elected by the Hall of Fame Committee. Nominees may include, but are not limited to Amateur Players, Golf Professionals, Superintendents, Administrators, Volunteers, Coaches, or Media. Specifically, all candidates will be screened based on (1) Golf playing ability and record; (2) Coaching / teaching ability or accomplishments; (3) Involvement and service to organized golf (local, state, national); (4) Impact on or contributions to the game.

Any person may be considered for induction into the Hall of Fame who has distinguished themselves in one or more of the judging categories above, and whose accomplishments were in some way tied to the Carolinas or who by birth or residency is or has been recognized as a Carolinian. The primary emphasis will be on golf-related accomplishments and service to the game relative to the states of North and South Carolina.

For more information, or to seek sponsorship of the 2016 Carolinas Golf Hall of Fame induction ceremony, visit: www.CarolinasGolfHOF.org.

About the Carolinas Golf Association (CGA)
The CGA is a 501(c)(3) not-for-profit educational organization that was founded in 1909 to promote and to protect the game of golf in the Carolinas by providing competitions, education, support and benefits to golf clubs and golfers. The CGA is the second largest golf association in the country with over 700 member clubs represented by nearly 150,000 individuals.
Now in its 106th year, the CGA annually conducts 43 championships and five team match competitions for men, women, juniors, and seniors. It also runs over 140 One-Day (net and gross) events and qualifying for USGA national championships. The CGA serves golf in the Carolinas with numerous programs such as: the USGA Handicap System; tournament management software and support; course measuring and course/slope ratings; agronomy consultation; answers about the Rules of Golf, Rules of Amateur Status, and Handicapping; Carolinas Golf Magazine; Interclub series; Tarheel Youth Golf Association; Carolinas Golf Hall of Fame; expense assistance for USGA Junior and Girls' Junior qualifiers from the Carolinas; and the Carolinas Golf Foundation (CGF). The CGF has distributed more than $1,500,000 since 1977 to benefit Carolinas' golf initiatives including junior and women's programs.
For more information about the CGA, visit www.carolinasgolf.org.


##30##
Media Contact:
Scott Gerbereux
Carolinas Golf Association
910-673-1000